This article will be about how to catch a connecting flight. This is a seriously big concern for first-time or novice travelers. It was for me when I went to Australia. I had never had to get a connection, and I was so scared of what I had to do at the airport, but it's so simple.
The airline will print you separate flight tickets for each leg of your journey as soon as you check in at the original destination. Now know they normally tell you to double check with the ground staff whether your luggage will be taken from A to Z and not just A to B. Unless you have a self-transfer, normally your baggage is put in all the different connecting flights. So if you are going from the US to Singapore to England, you don't have to worry and you don't have to pick it up at Singapore if it is a whole flight.
Always check prior to your travel you do not need a transit visa for a connection. Some countries will require this if you are there for more than a certain amount of hours and your airline will not provide that for you. It is not as common as you may fear but always check if you have a long layover somewhere, whether that country requires you to have a transit visa.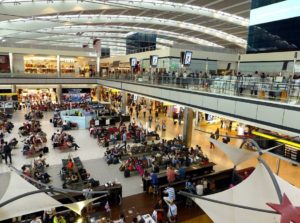 Once you have disembarked the aircraft, just follow the signs for connections/departures. If you have been given all the tickets from your original destination for all your connecting flights, then normally that means you don't have to recheck in. So just go straight to the departure lounge.
When you get off the plane, there is normally always a sign somewhere up above which tells you either that way to baggage claim and arrivals or that way to departures and connecting flights. Seriously, it's normally so well signposted so you don't have to freak out. If in doubt and you can't find a sign which is unlikely to happen, then there are lots of ground staff everywhere just ask them. Tell them you got a connecting flight and which way you have to go.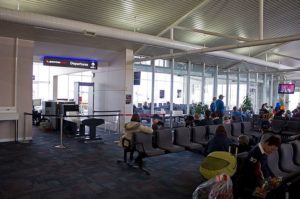 If your original flight is delayed which makes you miss your connecting flight, generally, that is the airline's problem and they will put you on the next available flight. So if you have booked all of them through Emirates and your first flight was delayed by 4 hours and you are there stressing, thinking you have now definitely missed the connecting flight. Don't worry, that is Emirate's fault that the first flight was delayed. Normally, when you get there, just go up to the customer service desk and they'll give you a time for a new flight.
So seriously, it is very simple, very easy, to catch a connecting flight. It is always signposted. Wherever you are going, make sure you enjoy yourself. Let me know in the comments section if you have had any bad experiences transferring off flights.